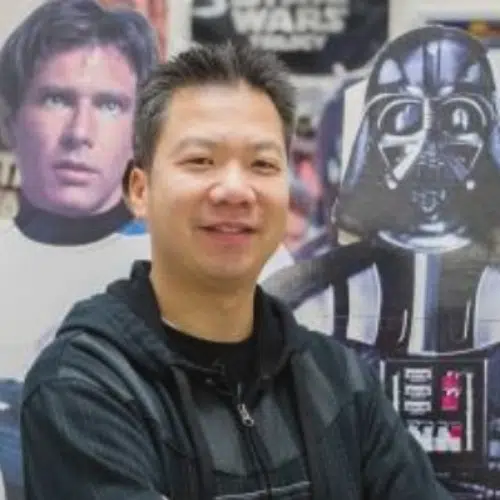 This week's Gold Star Teacher is Lawrence Mak!
Nominated by Karley and Denver Belleperche:
I prayed for years my son would have an understanding teacher and this year we were blessed in my sons grade 6th year. I can't even begin to explain how grateful I am to Mr. Mak.
He has been understanding loving and such a empathetic teacher . He loves Star Wars and the children see his passion for so many things – It inspires the children. Mr. Mak jokes around with the children and allows the children to be who they are. My son always comes home and shares what joke Mr. Mak shared with him that day. Mr. Mak has had patience and emailed me weekly on how my son has been doing. He has been a listening ear and support when I have had very little support. I am forever grateful that Denver has had Mr. Mak; not only as a teacher but as a wonderful hero and role model.
Thank you Mr. Mak!
PRAISE wants to help recognize your awesome K-8 teachers through Gold Star Teacher! Nominate your favorite K-8 teacher today!