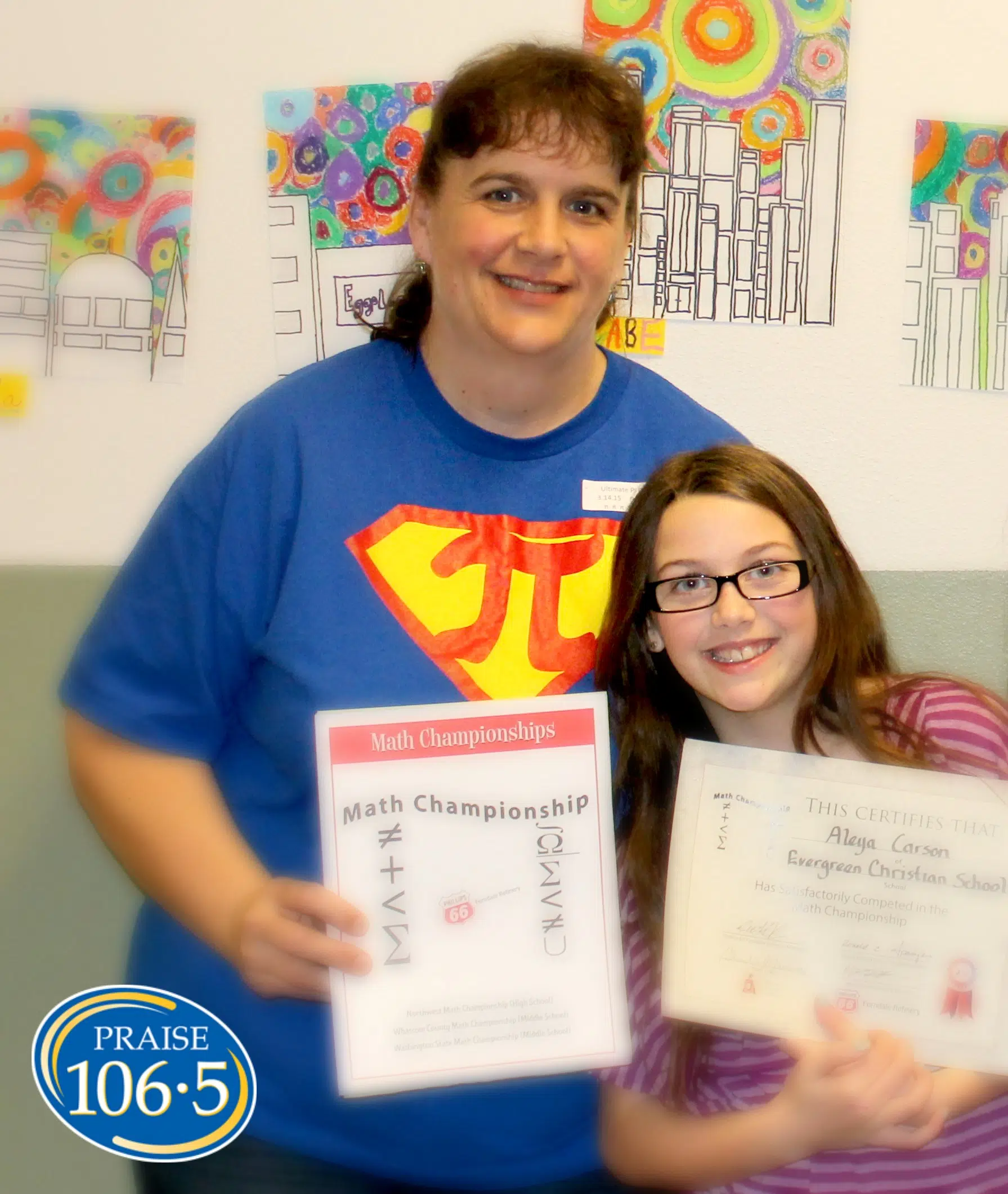 This week's Gold Star Teacher is Christie Kamena, from Evergreen Christian School
This week we honor the memory and legacy of Christie Kamena. She left a lasting impact on her students, and the staff, at Evergreen Christian School.
Nominated by student, Aleya:
"She was an amazing teacher. She died of cancer this year on December 22, 2017 so she wasn't able to teach us again. Her favorite subject was math and she coached math teams for whatever grades wanted to do it. She was dedicated to us and our school, and was always giving up her own personal time for us to have parties after school, or to coach the math teams. At school, the best holiday was pi day-because she always brought pie and we all got to bring treats and watch movies about people who found pi. She was amazing and always joyful in the classroom. And she made everything adjusted so that every student could understand and do an assignment. She was able to challenge people where it came easy while also making the students who it didn't come to so quickly able to as well. There were a couple of years when she taught 3 different math classes at the same time, in the same classroom. She always made away that would be good for everyone. We all loved her very much."
Below are the pictures from our visit to Evergreen Christian School. We arrived on Pi Day and celebrated with them as they have done in the past, with Mrs. Kamena, and brought a couple of tasty pies from Bellewood Acres to add to the table! We are thankful for the life of Christie Kamena and the impact that she had in the lives of her students.
PRAISE wants to help recognize your awesome K-12 teachers through Gold Star Teacher! Nominate your favorite K-12 teacher today!